Denver is home to compassionate and independent thinking people; where local communities are recognized and leadership and engagement come from those who are most passionate about our city.
We have more than our fair share of atmosphere, charm, great food, and nightlife. Our restaurant and arts scenes are leading the revival of entire neighborhoods, and quite frankly, hard to keep up with the new array of chef-driven concepts and up-and-coming dining spots.
Our city's most vibrant attraction lies just west of the metropolitan boundary. Where else – we locals ask with pride – might you be skiing, mountain biking, whitewater rafting, hiking, camping- within minutes of leaving your downtown office?!
Denver is more than just a city made up of unique neighborhoods; it's a lifestyle anchored to beautiful sunny skies and year-round outdoor adventures to suit any taste: running, walking, golfing, dining, and shopping. It's no wonder why Denver is so attractive to people from all over the world — our lifestyle exudes escape, freedom and a beautiful paradise.
From Wash Park to Highlands, Cherry Creek to RiNo, Denver is brimming with neighborhoods that offer a myriad of dining establishments, quirky cafes, fabulous parks, schools and contemporary art. Explore the unique communities of LoHi, Congress Park, Country Club, Hilltop, City Park, Observatory Park or Cherry Hills Village –  home to some of the hippest and elite zipcodes in the nation.
Get to know your new community with Denver experts!
Neighborhoods by Lifestyle
SHOW ALL  |  A+ SCHOOLS  | COMMUTER FRIENDLY | COST IS NO OBJECT | FARMER'S MARKET | FOODIE FRIENDLY | GENTRIFYING | GOLF | HIP & TRENDY | HISTORIC | LAKEFRONT | MODERN | PARKS & PETS | PRESTIGIOUS | PUBLIC TRANSPORT | TRENDSETTERS | UP & COMING | WALKABILITY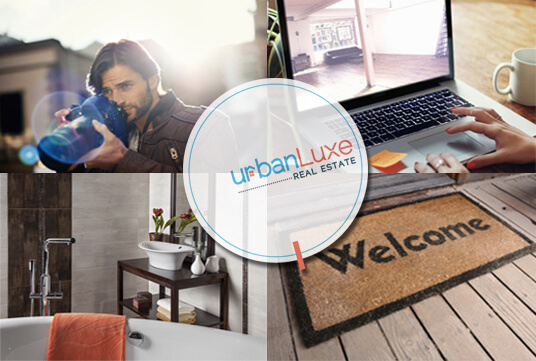 What Marketing Really Sells Your Home
We don't just put a sign in front of your home and hope it sells – we develop a custom marketing plan to bring you the best deal possible. Our experience in sales and marketing helps us connect with the right Buyers, and our real estate background adds professional assurance to every step of the transaction. When you choose to sell your house with an Urban Luxe Broker you will be represented by an experienced Realtor®  that has completed additional course work required by the National Association of Realtors to adhere to a more stringent set of guidelines and  professional standards and ethics than those imposed by Colorado State Law.
We hire a professional photographer to photograph the interior and exterior and produce a virtual tour of your home, a full time professional graphic designer to handle all the custom brochures, and flyers, and a Space Designer who is available to meet at your home and discuss improvements and staging options just as a few of the exemplary services we include.